Do I Need Snowmobile Insurance in Central New York?
December 1st, 2022 | 2 min. read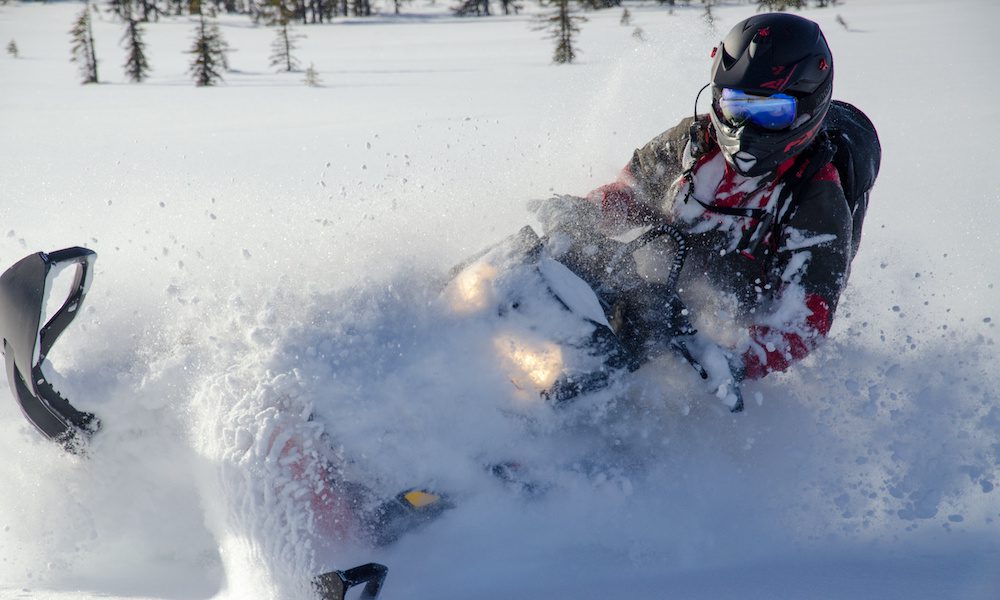 It's that time of year again when Canada, our neighbor to the north, sends cold air across the warm surface of the Great Lakes, giving us that heavy lake-effect snow we love to play in. Central New York is almost unrivaled for its nor'easters, snow squalls, whiteouts, and polar vortexes that make for the perfect snowmobiling landscape.
For some, this weather creates a longing for life in the Deep South; for others, it's an ideal playground. If you're reading this, you're probably about to join over 100,000 New Yorkers who own a snowmobile registered with the Department of Motor Vehicles.
But all this winter fun comes with its share of danger and begs a few questions about insurance coverage. Let's start with a big one:
Do I Need Snowmobile Insurance in Central New York?
Deep down in your soul, you already know the answer. We're talking about New York State here! Though regulators don't consider a snowmobile a motor vehicle in New York, if you operate your sled on any portion of roadway or highway shoulder, it does need to be insured at the state minimum level or above. You'll also need proof of insurance to register a snowmobile in New York.
What's the Minimum Coverage for New York State?
Per the New York State Parks law, those minimums currently stand at:
$10,000 for accidents resulting in the injury of one individual,
$20,000 for accidents resulting in the injury of two or more people, and
$5,000 for property damage derived from a single accident.
Opting for low liability limits is not advised. If you encounter an accident that causes serious injury to one or more people, $10,000 – $20,000 does little to cover you. And minor property damage can devour $5,000, leaving you on the hook for the remainder.
Additional Snowmobile Insurance
Collision and Comprehensive Coverage
There are other considerations. Liability coverage is one thing, but the sled has its own story. Used snowmobiles can cost a couple thousand or more, and a new sled can run you anywhere from $10,000 to the mid-teens. Any physical damage incurred when collision coverage is missing from your policy might bring you to tears.
As with a car or other vehicle, collision coverage will cover repairs or replacement of a damaged sled, even if it's totaled in an accident. On the other hand, comprehensive coverage pays for a sled in cases of theft, destruction by fire, vandalism, hail, flooding, fallen trees, or other unforeseen non-collision events.
For more on this subject, be sure to read our detailed comparison between comprehensive and collision coverage.
Uninsured/Underinsured Driver Coverage
In incidents where another sledder is an uninsured or underinsured driver, lacking that coverage leaves you vulnerable if you get hurt in an accident. The other driver can't afford to pay damages even if you're not at fault.
Accessory Coverage and More
And realize that we have yet to discuss your personal belongings and vehicle accessories like windshields, helmets, eyewear, and your cool riding gear. None of that is protected unless you purchase coverage specific to those items. If you plan on hauling your sled around on a trailer, consider getting coverage for that too.
What Does Snowmobile Insurance Cost in Central New York?
The answer depends on the amount of coverage you choose and the type of snowmobile you own. Depending on your options, snowmobile insurance costs average from $75 to $250 annually.
You might be tempted to purchase seasonal coverage to save a few bucks, but know that a few insurance companies charge a flat rate for canceling a policy. Choosing a year-round option is better than having the coverage break off from season to season, and it covers you during those unforeseen disasters we mentioned.
But none of this should deter you from getting out on the trails with fellow sledders and exploring the exquisite backcountry of CNY. It merely pays to be responsible and well-informed.
For more details about which coverage best suits your needs, contact us to speak with one of our insurance specialists, who will advise you on a tailor-made policy that fits your situation.
Daniel is an accomplished content creator. He has been working in publishing for almost two decades. Horan Companies hired Daniel as its content manager in November 2022. The agency entrusted its messaging to him. Since then, Daniel has written insurance articles, service and pillar pages, and more. All in an effort to educate CNY readers. He's helping them understand the world of insurance so they can make informed decisions.